Proving powerful results through the clinical study of ARCALYST
ARCALYST was studied in 61 people who were diagnosed with recurrent pericarditis and experiencing at least a third flare. Some people were given ARCALYST and others were given placebo. The results were then compared in order to understand how effective ARCALYST was at reducing the risk of future flares and providing symptom relief.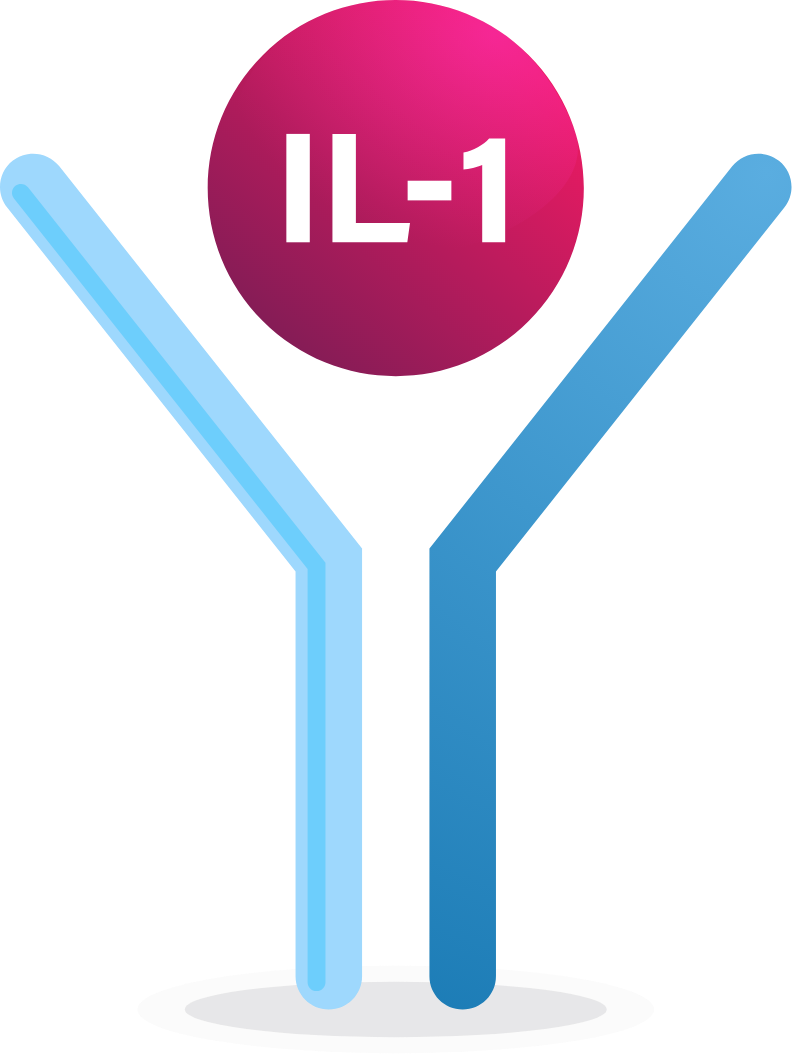 ARCALYST specifically targets IL-1 to address an underlying cause of autoinflammation in recurrent pericarditis.
It's the only FDA-approved therapy indicated to treat recurrent pericarditis and reduce the risk of future flares.
ARCALYST goes beyond symptom relief and reduces the risk of future flares. 
reduction in the risk of recurrent pericarditis
ARCALYST was proven to significantly reduce the risk of future flares. In the ARCALYST study, 23 of 31 patients (74.2%) who took placebo had a recurrence compared with 2 of 30 patients (6.7%) who took ARCALYST.
ARCALYST helps relieve the
pain and other symptoms of pericarditis.
of patients experienced rapid treatment response

On average, treatment response was about 5 days.
During the study, people were asked to rate their pain based on a rating scale called the Numerical Rating Scale (NRS).
Most people experienced pain reduction within 5 days of starting ARCALYST
Clinicians also assessed the levels of 
C-reactive protein (CRP). This is a protein that is detected in the body when inflammation is present.
Most people achieved CRP normalization within 7 days of starting ARCALYST
LESS PAIN AND FEWER TREATMENTS
People experienced more pain-free days with ARCALYST. 
of days with minimal
or no pain

Compared to 40% of days for patients on placebo.
In the study of ARCALYST:
ARCALYST significantly reduced the pain associated with recurrent pericarditis
All patients were able to stop taking steroids and switched to ARCALYST only